Minnesota Master Naturalist Merchandise
Minnesota Master Naturalist Items are now available for order and payment on-line!
We have a variety of clothing and Loon items for you to wear and share.
Other publications in the University of Minnesota Bookstores you may be interested in:
To purchase click the name of the Publication
By Land And By Sea: Identificatin Guide to Non-native Species For Minnesota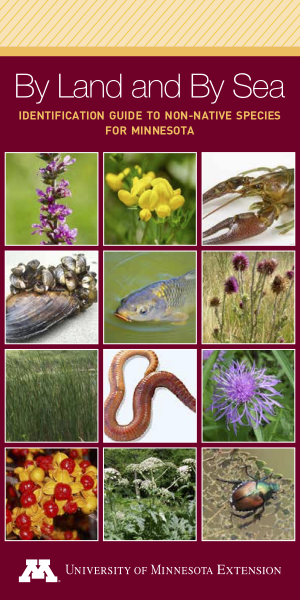 A collection of 86 aquatic and terrestrial non-native
species to help provide early detection for potentially
invasive species. Each description includes a photo,
key identification traits, and regularory status.
Recommended Reading found in "Expand" section of each biome book:
Browse the recommended reading available for the following biomes through Amazon: